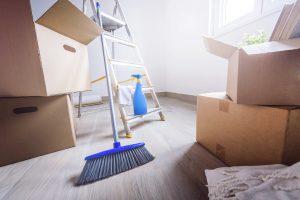 We Clean Apartments and Rental Homes in Portland!
If you and your roommates can't ever remember whose week it is to vacuum the floors, maybe hiring someone to take care of it for you will help resolve the issue. Not sure who is responsible for that musty odor coming from the shared vintage sofa? Our affordable upholstery cleaning can settle the dispute.
Professional cleaning services aren't just for homeowners, after all! So if you're not ready for a mortgage but definitely ready for regular cleaning services, we can help. First Choice Janitorial Services gladly serves residents of apartments and rental homes in Portland. Our main goal is to make sure that our clients get the best cleaning team possible!
Not sure of a good time to schedule regular visits? We are happy to clean either while you are home or away. All of our Portland home cleaners are background checked, and our company is licensed and bonded to doubly ensure that your home will always be well cared for. Our team makes sure that your home is a clean and healthy environment.
Do you need move-in or move-out cleaning for empty rental space?
Ready to move into your new place but think it needs some tidying? Sometimes a few hours spent sanitizing cupboards, washing floors, and polishing fixtures can make entry into a new home significantly more manageable. No one likes the extra task of cleaning up after former tenants once the already laborious job of moving your belongings from town to town is finally over. Our janitorial services extend from regular home cleaning to one-time move-in cleaning. But, we warn, you may want us to come back every other week once you've witnessed our exceptional cleaning prowess
A Portland cleaning company that will meet your cleaning and budget needs.
We understand that moving is exhausting work, which is why we facilitate clear communication, so the job is done to your standards and meets your timeframe. We also know that all homes are different, which is why we go over what you'd like done before starting service. We'll answer common questions like, "How long will it take to clean my apartment?" and "Will you use my cleaning supplies or yours?" because we want your moving experience to go as smoothly as possible.
We are experienced in all types of cleaning, but here is a list of typical client requests that we gladly fulfill:
Use of eco-friendly or "green" cleaning products
Window cleaning
Carpet cleaning and stain removal
Bare floor vacuuming and mopping
Efficient kitchen and bathroom deep cleaning
Cleaning of walls and ceilings
Thorough disinfecting of frequently touched areas such as light switches and doorknobs
Contact us for regular or one-time apartment cleaning services in Portland!