Vancouver's Premier Green Cleaning Company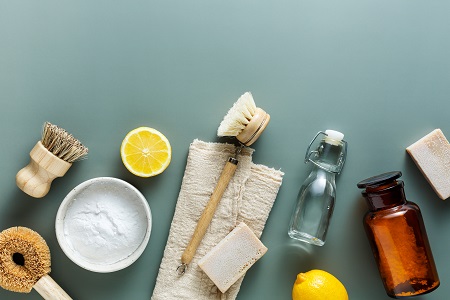 Located in Vancouver, Washington, First Choice Janitorial Services is a professional cleaning service for residential and commercial customers. We offer excellent, eco-friendly, green cleaning in Vancouver, WA, and the surrounding Clark County area.
What separates us from our competitors? We commit to using products and methods that are environmentally friendly and as safe as possible to create a healthy living environment for Vancouver homes and businesses. In our war on dirt and germs, we may often actually be making things worse with the corrosive and harmful chemicals we use.
Cleaning products are everywhere in our homes and offices: on dishes, countertops, furniture, clothes, floors, windows, and floating through the air. There are much better options than using harsh chemicals to get the job done. We avoid outdated methods and products and use our safer green products instead.
---
Green Cleaning Products For A Healthier Environment
Many conventional cleaning solutions are petroleum-based and may have adverse health and environmental impacts. Instead of opting for cleaning products that annihilate everything in their path, there are plenty of natural, eco-friendly cleaning products and methods that keep a house clean and fresh-smelling without the toxic side effects. Here at First Choice, we use various green cleaning products and practices that we trust and love. If we wouldn't use it in our own homes, we won't use it in yours!
Please note: Some green cleaning products may not be effective on certain stubborn stains. In that case, we will offer an alternative method.
In addition to our green cleaning methods, we provide our Vancouver, WA customers with outstanding customer service. With over twenty years of experience, you can trust us to get the job done right! We're friendly, efficient, and committed to giving you the peace of mind that a safer, cleaner space offers. Whether you're a homeowner or commercial property owner, if you're in Vancouver, WA, give us a call, and we'll show you why our green cleaning services are your best option for keeping your environment clean with non-toxic cleaning products.