About First Choice Janitorial Service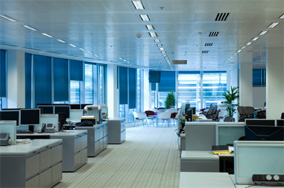 Our Company…
Cheerfully servicing our customers since 1998.
Licensed, bonded, and insured for your protection.
Committed to offering the best service available.
Our Quality…
We will do it your way
We assure your satisfaction during and after our services are performed.
We have an extensive background in the cleaning business.
We are uniquely qualified to service any and all of your cleaning needs.
Our Employees…
All employees are properly trained
They perform a high quality job every time
Ongoing & Continuous staff training
We exceed industry standards
All work is regularly supervised
You can trust we will do what you're paying for
Our Equipment…
State Of The Art Equipment ensures superior job quality.
We can do the best possible job for you.
Truck mounted extraction cleaning system.
Effective chemicals used to accomplish the best results.
Green Cleaners available upon request.
Our Customers…
After using our services, customers remark that no other service has done as thorough a job as we always do.
Our customers notice, no detail is left undone on their facility
Even if you don't notice what others miss, we will.
Our Family…
Martin Castro is the owner of First Choice Janitorial Services.
Castro brothers, Jose and Julio own Pacific Brothers Concrete.
Our Guarantee…
We guarantee you'll be pleased with the quality that First Choice Janitorial Services offers.
First Choice Janitorial Services in Vancouver WA
1211 NE 158th Ave.
Vancouver WA 98684
First Choice Janitorial Services in Portland
7702 SE Lincoln St
Portland, OR 97215
First Choice Janitorial Services
1211 NE 158th Ave.
Vancouver WA 98684

Open 24/7