The Premier Commercial Janitorial Company For Vancouver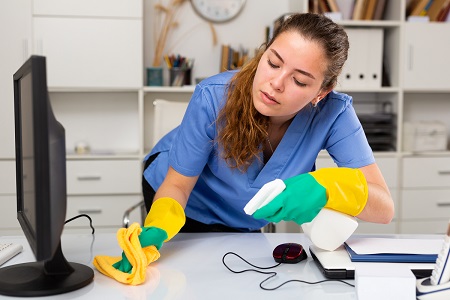 First Choice Janitorial Services is the best option for businesses looking for commercial janitorial services in Vancouver, WA. Cleaning commercial buildings are one of our specialties. We service restaurants, office buildings, banks, apartment complexes, and many more with high-quality commercial cleaning services.
We use only the best products and materials in our cleaning service, meaning you will not be dissatisfied once we are finished. Our service begins with a thorough deep cleaning of every aspect of the business. We then use a truck-mounted extraction system that deeply cleans your carpets, getting any and all traces of dirt and grime out and away. We also offer many other services, including bathroom cleaning, kitchen cleaning, carpet repair, hardwood refinishing, and floor stripping and waxing. Your building will look like it did when it was first built.
---
Clark County's Best Commercial Building Janitorial Services
No matter the severity of the mess, our janitorial services are ready to make your commercial building look like new again. When it comes to running a business, cleanliness can mean the difference between getting a sale and losing a client. Our service can make your business look new and welcoming, providing a clean environment that welcomes potential clients and customers.
Our commercial cleaning company provide quality cleaning services for:
Restaurants
Office Buildings
Banks
New construction cleaning
& Many More!
---
Take a Peak At Our Many Janitorial Services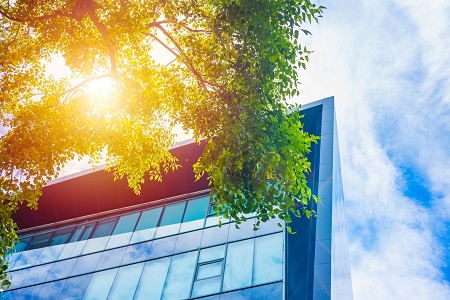 We also offer routine maintenance, be it daily, weekly, bi-weekly, or monthly. With this service, you can guarantee that your business will look its best at all times. We can even perform move-in/move-out cleaning if you want to show an apartment to new tenants. Our friendly, experienced staff will work with you directly to determine your specific needs, then get right to work. Our provided cleaning solutions include:
Initial deep cleaning (carpets, floors, walls, ceilings, furniture, windows, bathrooms, offices, kitchens, etc.)
Bathroom cleaning
Break Room cleaning
Kitchen & Cafeteria Area cleaning
Smoking Room cleaning
Carpet repair and stretching
Hardwood floor refinishing
Floor stripping and waxing
Move-in / out cleaning
Regular maintenance and cleaning: (daily, weekly, bi-weekly or monthly)
---
If Your Business Needs Cleaning, You Need First Choice Janitorial
Running a business takes a lot of time and effort on your part. Trying to fit in regular cleaning along with all of your other responsibilities can make it impossible. You will never have to worry about fitting the cleaning into your schedule, and we will perform everything at the highest level. If you are in need of a cleaning service in the Vancouver, WA area, give us a call, and we can get your business back to its former glory.
For commercial cleaning services in the Vancouver, WA area, contact First Choice Janitorial Service. We are one of the best cleaning services in the Vancouver WA area, and you can count on us to provide excellent, friendly service, unrivaled experience, and efficient cleaning methods. Give us a call today and get your business looking new.