Window Cleaning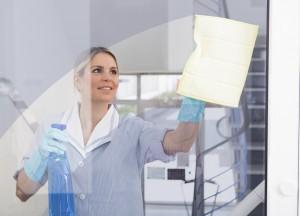 For spotless window cleaning in Vancouver, WA, you want First Choice Janitorial Services. Windows do more than just keep out the elements. A clean window is one of the first things guests notice in your home and customers notice at a business. We've been performing window cleaning in Vancouver, WA for over 15 years. In that time we've created lasting relationships with our customers because they know they can trust us for all their window needs. A clean window does more than you even realized, our Vancouver window cleaning benefits include:
Professional Window Cleaning Benefits
Professional window cleaning saves time – Vancouver, WA residents have a busier lifestyle than ever before. Between work, family and keeping house it can be difficult to relax. What if you could eliminate some of that tedious house work though? Our Vancouver window cleaning services are efficient and professional. You'll get better, more thorough cleaning while freeing up even more time to do what you love most.
A clean window saves money – Lighting an entire property isn't cheap. Natural light provides a cheap, limitless source of lighting. The only thing you need is to enjoy it is a properly cleaned window. Our technicians perform window cleaning both inside and out. Your spotless windows will allow you to enjoy all the benefits natural light offers, saving money in the process.
A clean window lasts longer – You may not have considered that every window has a lifespan. They aren't designed to last forever, and contaminants in rain water build up on your windows. This can weaken and warp the glass itself. Professional window cleaning in Vancouver, WA removes those contaminants, extending the longevity of your windows.
Maintaining your windows speaks to your attention to detail and care. We're happy to provide you with spotless window cleaning using environmentally green products and an incredible attention to detail. For exceptional window cleaning in Vancouver, WA, Call (360) 903-0742 or Contact First Choice today.