Choose The Right Janitorial Service For You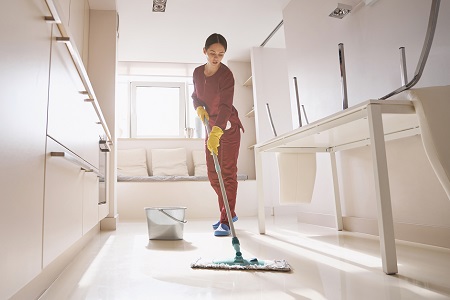 Deciding on a janitorial service in Portland isn't a choice you make lightly. The right janitorial company can improve the appearance and cleanliness of any environment. They know best practices by heart and make sure every area is properly sanitized.
The janitor you choose matters. You want a dedicated company that uses high-quality commercial-grade cleaners to provide office cleaning. That's why smart business owners call on First Choice Janitorial Services for all of their professional cleaning needs in Portland
Extensive Janitorial Service
Our custodial services are extensive. We've been providing Portland businesses with immaculate work environments for more than 15 years. That's why we're the most trusted janitorial service in Portland. Transforming businesses and residences into fresh, spotless, healthier spaces is our specialty.
Our customizable janitorial services can work with your business and budget to provide the deep cleaning you need. No matter what needs to be cleaned in your office building, we have the skills and knowledge to clean it to the highest degree. Just some of our exceptional janitorial service in Portland includes:
Keep your carpets spotless – Our janitorial staff performs full floor care when carpet cleaning your facilities. We use the latest in deep clean technology. Our extraction system gets your carpeting clean in less time so that we can do more.
Window cleaning keeps you safe – Whether it's a business or a house, multiple windows are difficult to clean. Tall windows require special equipment and great heights, making cleaning operations dangerous. Our professional window cleaning removes the stress and leaves you with spotless windows.
Upholstery cleaning protects your furniture – Before you ever consider buying new furniture or reupholstering, see what our upholstery cleaning staff can do for you. Stain removal, allergen removal, and a fresh scent are just some of the benefits an upholstery cleaning can bring to your ailing furnishings.
Keep employees healthy with regular kitchen cleaning – Professional janitorial service provides a kitchen cleaning, unlike anything you've experienced before. We clean your kitchen from top to bottom, getting every last nook and cranny. We even clean inside your drawers for a long-lasting, deeply cleaned kitchen. This allows your employees to enjoy a clean area to eat and drink.
Green cleaning delivers strength in an environmentally friendly package – Our professional janitors use green products. This isn't just better for Portland's environment, it's better for you. Green products are less harsh while still providing the same deep clean you expect from First Choice.
Contact us today for janitorial service scheduling in Portland.
For friendly, efficient, and thorough commercial cleaning services and janitorial services in Portland, call (503) 406-9222 or Contact First Choice today for a quote. Our team of cleaning professionals provides you with the professional environment you've been dreaming of.