The First Choice Carpet Cleaners You Can Trust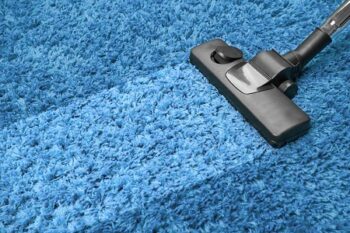 First Choice Janitorial Services is the best option for carpet cleaning in Portland, OR. If you have stubborn stains, carpet fibers that are aging or worn, or do not have the time for thorough deep cleaning of your carpet, our outstanding service will give you the assistance you need. We also provide other professional cleaning services.
Our staff is experienced in many different carpet cleaning systems as it is one of our many specialties. That means you can count on us to do the job as well as possible. Your needs matter to us. We will work with you to determine what your needs are as well as how to solve them. Our professionals guarantee customer satisfaction.
When You Need Carpet Cleaning Services in Portland, You Need the Best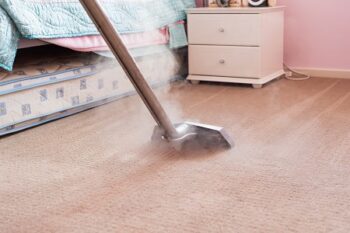 We stand behind our word and our work. We know that customers are an essential part of any business and that you would never call us again if our work were not up to standard. Our staff is trained to do a satisfactory job no matter the situation.
Using the most up-to-date steam cleaning method and materials, we can treat your carpet with an unmatched cleaning process that will remove difficult stains. Our truck-mounted extraction system is a state-of-the-art piece of advanced equipment, meaning that no matter what state your carpets are in, we will be able to get them looking new again.
We Offer Commercial Carpet Cleaning to Businesses
Clean carpets are one of our signature services. We specialize in making carpets look like new again. Our tools will repair and restore old carpets showing aging signs. We provide this outstanding service not just for homeowners but for property managers who want commercial carpet cleaning services for apartments or the office.
Your Home Carpet Cleaner Near Me Search Is Over
If you're looking for a hassle-free way to keep your carpets looking bright and new, our carpet residential cleaning services are the perfect fit! Our green cleaning methods are designed to get your carpets back to their original condition without using any harsh chemicals or treatments. All of our products are safe for people and pets, giving your home a fresh, healthy feel. We take pride in ensuring that your home is clean and revitalized with minimal effort on your part, allowing you to enjoy your clean floors without having to do the work yourself.
Our Professionals Use Eco-Friendly Products
We believe in doing right by the environment. We strive to build a healthier living and work atmosphere for people in Portland by using only the most environmentally friendly products and methods when completing a job. Our commitment to safeguarding our planet's resources sets us apart from other companies and ensures that everything we do is safe and sustainable.
Many popular cleaning products contain chemicals that can be toxic and emit hazardous fumes, not to mention more harsh solutions are simply an overkill for most situations. Natural alternatives are becoming increasingly popular for their non-toxic and eco-friendly cleaning supplies benefits. Making a few simple changes can go a long way in making sure your household cleaners are as safe as they are effective.
First Choice Janitorial Can Work Around Your Schedule
Call First Choice Janitorial Services today for proper cleaning and carpet care. Our entire team of expert technicians provides flexible scheduling that works best for you, be it daily, weekly, bi-weekly, or monthly. That way, you can guarantee that your carpets will always look clean and new.
We are one of the best carpet and upholstery cleaning options, and we promise your carpets will be back to the bright and shining versions you had when you first moved in. Contact our cleaning company today for a free carpet cleaning estimate if you need carpet care in the Portland metro area.