Get Quality Upholstery Cleaning today!
When you want quality upholstery cleaning in Portland at an affordable price, contact the professional cleaning experts at First Choice Janitorial Services. Upholstered furniture can wear over time, and quite often you inherit it or buy it second-hand. The fabric may smell bad, become discolored by stains, or simply look worn. Whether it started that way when you bought it or looks that way now, our services can make your furniture and carpets feel fresh and vibrant again. Don't even think about buying new or reupholstering before considering our upholstery cleaning process, it has many of the benefits with barely any of the cost.
When you need professional upholstery cleaning services, contact the friendly team at First Choice Janitorial today!
Upholstery Cleaning Benefits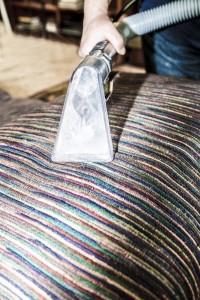 Bring back visual appeal – Professional upholstery cleaning helps the fabric of your furniture and carpets look new again. Extensively trained, and using the latest green methods, our upholstery cleaners' best practices ensure results. We can remove any dirt or stains from the material.
Bring back fresh scents – Scents can become trapped in the fabric over time. Sprays can take care of it in the short term, but it always comes back. Quality cleanings actually remove scent-causing particles that create bad-smelling odors.
Provide longevity – The best way to take care of your upholstery is with regular professional cleaning services. Microscopic dust and dirt wear and tear on upholstery over time. These micro-abrasions dull and thin fabric. Our process removes them and can also remove old and pesky stains, helping your furniture and carpets to last.
With so many great reasons to get upholstery cleaning in Portland, now is a perfect time. Call (503) 406-9222 or contact us today.
---
Portland
Portland is a hub city of the Northwest. It's developed a reputation for being fun, exciting, and a green place to live. With so many options for entertainment, it's easy to see why more and more people come to Portland every single day.
Highlights include the gorgeous and sprawling Pittock Mansion. With regular tours and a fully restored interior, this amazing estate takes you back to Portland's early days as a settler's paradise. Those with young children should be sure to visit the Portland Children's Museum. With regular exhibits, classes, and camps, it's a great place for kids to learn and play any time of year.