The First Choice in Quality Upholstery Cleaning Near Me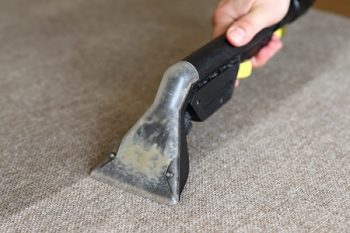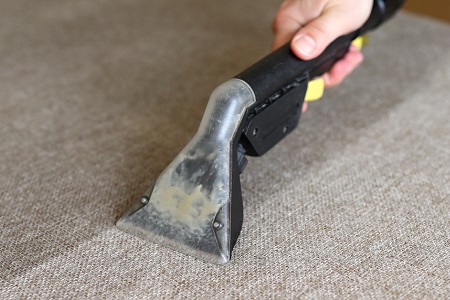 When you want quality upholstery cleaning in Portland at an affordable price, contact the professional janitorial services at First Choice Janitorial Services. Upholstered furniture can wear over time, and quite often, you inherit it or buy it second-hand. The fabric may smell bad, become discolored by deep stains, or simply look worn. Whether it started that way when you bought it or looks that way now, our regular cleaning services can make your furniture and carpets feel fresh and vibrant again. Before buying new furniture or reupholstering, consider First Choice Janitorial, the first choice in professional upholstery cleaners.
Our furniture cleaning service uses a variety of effective cleaning processes to keep your furniture looking new. When you need professional upholstery cleaning services, contact the professional technicians at First Choice Janitorial today!
---
Friendly Cleaning Solutions For Upholstery Portland Trusts
Your pieces of furniture are a beautiful addition to your home or business, but they can also harbor dirt, grime, and allergens – just like your carpets and rugs. Dust, pet stains, and food spills can all leave a mark on your upholstery fabrics, making them look drab and uninviting. That's where our upholstery cleaners near Portland come in. Our team of experts will give your furniture a fresh lease on life with a deep cleaning process that removes even the toughest stains. At the same time, our eco-friendly cleaning solutions ensure that there are no dirt-attracting residues left behind, leaving your furniture looking and feeling cleaner for longer. With our friendly and professional services, whatever type of upholstery you have will be as good as new in no time. Count on First Choice to be, well, your first choice for professional cleaning service technicians.
---
Upholstery Cleaning Portland Service Benefits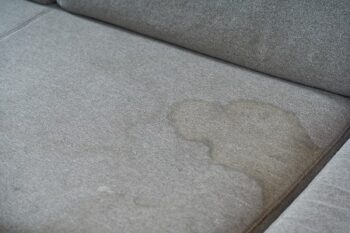 Bring back visual appeal

– Professional furniture cleaning helps the fabric of your dirty upholstery and dirty carpets look new again. Extensively trained and using the latest

green cleaning

methods, our upholstery cleaners' best practices ensure results. We can remove any dirt particles or stubborn stains from the material.

Bring back fresh scents

– Scents can become trapped in the fabric over time. Sprays can take care of it in the short term, but it always comes back. Professional cleanings actually remove scent-causing particles that create bad-smelling, heavy odors from furniture.

Provide longevity

– The best way to take care of your upholstery is with regular professional cleaning services. Microscopic dust mites and dirt wear and tear on upholstery over time. These micro-abrasions dull and thin fabric. A high frequency of upholstery cleaning removes them and can also remove old and tough stains, helping your furniture and carpets last.
---
Hire an Upholstery Cleaner with First Choice Janitorial Service
The furniture in your home or business should make a statement about your style and personality, but over time, even the most durable pieces can start to show signs of wear and tear. When it comes to keeping your upholstery looking its best, you need the help of a janitorial cleaning service that knows how to handle every type of material. Our custom upholstery cleaning services are designed to give new life to your furniture, no matter what type of fabric you have. From sectional sofas to ottomans, we have the skills, experience, specialized equipment, and advanced cleaning solutions to get your furniture looking like new again. So why settle for less when you can have the best janitorial service with First Choice Janitorial Service?
With so many great reasons to get professional upholstery cleaning services in Portland, now is the perfect time for proper cleaning methods. We also offer other specialty cleaning services as well, such as home and commercial carpet cleaning and window cleaning. Call (503) 406-9222 or contact us today for your residential or commercial cleaning and peace of mind.