Portland's Premier Green Cleaning Services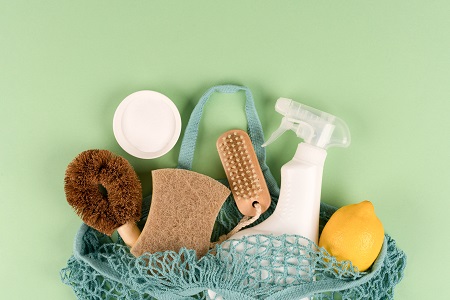 With so many harmful chemical-laden products, it's easy to forget that nature produces some wonderful cleaning agents on its own. With how often you touch your desk, mouse, countertops, and other areas in your home and workplace, wouldn't it be nice to know you aren't transferring those same chemicals onto your person?
When you want professional green cleaning in Portland that puts your health and the environment first, choose First Choice Janitorial Services. Our team can provide environmentally friendly cleaning for your home or business. Choose a healthier environment today with First Choice.
---
First Choice Janitorial Is Ready-Made To Serve Portland
Situated in the heart of Multnomah County, Portland is a great place for sustainable living in the Pacific Northwest. The options to find food, fun and art are almost limitless in Portland. With more than 4 acres of carefully curated roses from around the world, The International Rose Test Garden is a gorgeous place to spend an afternoon.
When you can't get enough of nature, a walk on the Tom McCall Waterfront during February is a wonderful time to enjoy the cherry blossoms. It's a truly breathtaking sight. If you're a fan of animals, the Oregon Zoo features exhibits spanning dozens of different climates with species from across the world.
For fans of music, Portland is littered with great venues like the Crystal Ballroom, Doug Fir Lounge and Mississippi Studios. All these reasons and more are why the First Choice Janitorial Services cleaning team is proud to serve the city of Portland.
---
Eco-Friendly Products and Services
With new green cleaning products hitting the market every day, it's even easier to provide effective cleaning without harmful and corrosive chemicals. Our green cleaning in Portland extends to every service our traditional cleaning methods cover. Whereas conventional products are often petroleum-based, our employees use the same green cleaning methods we trust in our own homes.
Please note that some greener cleaning products may not have the same effectiveness on specific stubborn stains. If that occurs, we will offer alternative methods.
We don't just provide outstanding green cleaning in Portland, though; we offer outstanding customer service as well for homes and businesses alike. With efficient, friendly service, our staff of green cleaners is committed to providing customers peace of mind through the use of eco-friendly cleaning products. Whether you need green cleaning in your home or commercial property, call (503) 406-9222 or contact us today for green cleaning in Portland.