Janitorial Services Vancouver WA
Janitorial Services Vancouver WA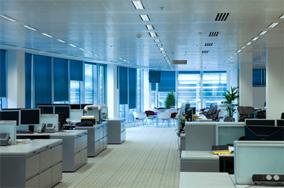 Here at First Choice Janitorial Services in Vancouver, WA, we have been providing our customers with the highest quality cleaning services for over fifteen years! This extensive experience has made us experts when it comes to customer service and satisfaction, and general cleaning services.
With the busy lives that we lead nowadays, who has time to clean anymore? There's enough on your to-do lists as it is, so allow First Choice to take some of that weight off your shoulders so you can go on with your day to day activities with peace of mind in a clean and comfortable environment.
Our Janitorial Services
We offer the best janitorial services Vancouver WA has available. Some of our services include:
We have state of the art tools, including a truck mounted extraction system, to deep clean even the dirtiest of carpets and get them looking like new again! This is among our specialties so you can count on us to do the job right the first time!

Our window cleaning services are especially useful for our clients that have lots of tall windows throughout their home or commercial business. These are time consuming and potentially dangerous to try to clean yourself. Allow us to perform the task to save you time and allow your windows to be beautiful and clean again!

Stains can build up on upholstery and start to make your upholstery look and smell bad. We can turn that around and get your upholstery looking sharp again!

Kitchen cleaning

– When it comes to cleaning the kitchen, it can quickly turn into a daunting and tedious task that no one wants to face. With our kitchen cleaning services, we can deep clean every nook, cranny, and drawer to allow your kitchen to look and smell it's best!

Bathroom cleaning

The bathroom is certainly not a place anyone enjoys cleaning, but we will happily do it for you to allow you to relax and avoid any unpleasant situations.

Ceiling cleaning

Ceilings are hard to clean! Additionally, they're almost impossible to do yourself. Nevertheless, dust, debris, smoke, and other things can start to build up and make your ceiling look unpleasant. We're happy to come and fix that for you!
Green Cleaning
We are as environmentally friendly and safe as possible when it comes to cleaning your home or office space. We believe that there are much better options than using harsh chemicals to get the job done.
Anything else? We are here to satisfy any of your janitorial needs. Call us today at (360) 903-0742 to get a free quote and see for yourself why we are your best option for any janitorial services in Vancouver, WA.
Contact Us For a Free Estimate
It is with great pleasure that I introduce and recommend First Choice Janitorial Service. I have known Martin Castro since 2008 when he became a member of the BIA and started doing the janitorial service for our association.

Martin has always displayed a high degree of integrity, responsibility, and ambition.

In addition Martin has always been willing to hear what we like and where we think wee need improvements in his service and he has even suggested a few things we didn't think of.

Martin has always demonstrated to be dependable, trust worthy and stops by regularly to be sure we are still happy with his service. First Choice Janitorial Service would be an asset to any organization, and I am happy to give them my wholehearted endorsement.

Our organization has been with First Choice Janitorial Services since we moved into our new building four years ago. We are very pleased with the work that Martin Castro and his crew have done for us. Any problems that we have brought to Mr. Castro's attention have been quickly resolved to our satisfaction.

I would highly recommend First Choice Janitorial Services for your janitorial needs.