Commercial Cleaning Services for Portland Businesses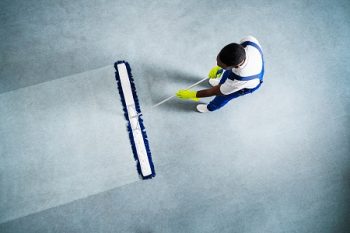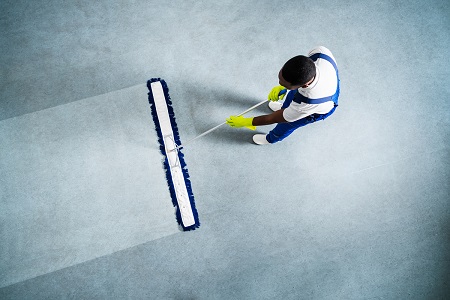 Portland businesses don't always realize that a lack of cleanliness can turn into an issue of lost earnings and productivity. From office spaces and banks to restaurant kitchens and apartment complexes, neglecting proper cleaning can lead to unnecessary expenses. In an unclean work environment, germs spread, and equipment starts breaking down from dirt and dust build-up, resulting in staff and clients becoming discouraged. Hiring an experienced janitorial service saves your business time and resources, allowing you to focus on what matters. First Choice Janitorial Services takes a multi-step approach to thoroughly cleaning your business to meet all of your needs.
We Are Your Go-To Cleaning Company for Any Commercial Property
At First Choice Janitorial Services, we know our cleaning will efficiently cover the entirety of any business property. Some of the most common types of commercial janitorial services we cover include:
Restaurants– From kitchens to dining areas, our services help staff work more efficiently while creating an inviting setting for customers.
Banks– We'll provide a pristine setting for your bank while maintaining proper and secure standard operating procedures.
Office buildings– For a comfortable workspace for staff and clients, we provide regular office cleaning services that give each room a fresh look.
Apartment complexes– We'll transform your property into a space that tenants can't wait to get home to with our extensive cleaning. We are experts at maintaining shared areas, such as bathrooms and kitchens.
A Comprehensive Approach to Cleaning Businesses
First Choice Janitorial Services gives every business a brand new look by using our comprehensive cleaning strategy. Our process involves multiple steps with consistent staff accountability to ensure no job goes undone. From extensive workplace makeovers to regular janitorial service, you'll be blown away by our quality service no matter the situation. Some of the most critical steps in our cleaning process include:
First Choice Janitorial Services gives every business a brand-new look by using our professional cleaning strategies. Some of the most critical steps in our cleaning process include the following:
Deep Cleaning
Before we launch any specific cleaning projects for a job, we start with an extensive deep clean. This involves thoroughly cleaning each room, from dusting vents and light fixtures to vacuuming your carpets and scrubbing hardwood floors. We even get the nooks and crannies, reaching behind furniture, equipment, and other neglected areas that other cleaners miss. All surfaces and computers receive thorough dusting and sanitizing as well.
Carpet Cleaning
No matter what condition you find your flooring in, our carpet cleaning services can restore your carpet to look brand new. Whether your carpet is stained, aging, or worn, we'll use our specialized equipment and experience to leave it looking fresh. Our cleaning equipment uses hot water to release dirt and debris build-up buried in your carpet's fibers. We then extract the water and dirt to let your carpet dry before ensuring it's as clean as possible.
Hard Floor Refinishing
We have the tools and expertise to return your hardwood floor to its former glory. We use the best quality materials to strip the old, dirty sealing from your floor without causing any potential scarring. We'll apply a brand new coat with a tremendous new shine that will breathe new life into your floor's surface.
Get Prepared and Reliable Janitorial Services in Portland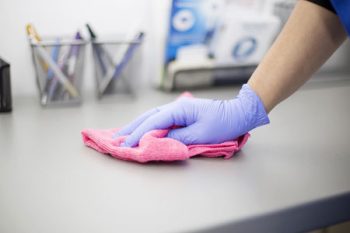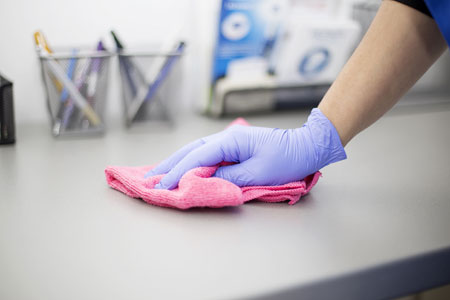 First Choice Janitorial Services delivers premium cleaning to every project. We commit to preparation and quality in all aspects of our business. Some of the reasons you can count on us for your janitorial project include the following:
Extensive training for all employees– We train our staff on proper cleaning techniques, ensuring they complete each task with acute attention to detail and timeliness. We also offer ongoing training to our workers to ensure they're up-to-date on all industry cleaning standards. Finally, we place an experienced supervisor to oversee each project, guaranteeing any size cleaning job receives extra care and quality.
Top-tier cleaning equipment– Our commercial cleaning experts use state-of-the-art cleaning equipment that includes green cleaning products/eco-friendly commercial cleaning and supplies to give our staff an extra edge in combatting the most difficult messes.
Company organization– First Choice Janitorial Services is licensed, bonded, and insured to guarantee the job is carried out to the best of our abilities and safeguarded from any potential mishaps. For 15 years, we've been committed to offering the best customer service possible for Portland business cleaning services.
From training the best staff to using quality equipment and products, we consistently offer the best service in Portland. Contact us today!