Lake Oswego's Premier Commercial Janitorial Services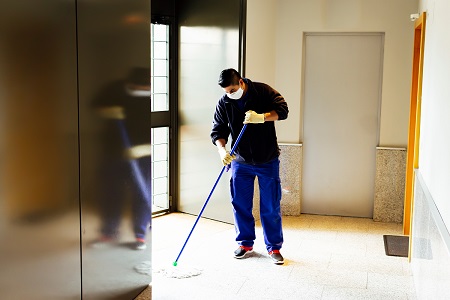 When you need a quality custodian cleaning service near Lake Oswego, Oregon, the choice just became easier. First Choice Janitorial is the leading provider of professional concession cleaning services in Portland. Our concession cleaning services are perfect for any commercial kitchen, concession stand, or food service business. Our eco-friendly practices and unmatched range of quality services mean our portfolio stands head-and-shoulders above the rest.
Achieve the perfect clean for your business by choosing First Choice Janitorial as your concession cleaning partner. We'll work with you to create a customized cleaning plan that fits both your needs and budget. We can complete any task, including:
Initial deep cleaning
Carpet cleaning using extraction
Bathroom cleaning
Break room cleaning
Kitchen & cafeteria area cleaning
Smoking room cleaning
Carpet repair and stretching
Hardwood floor refinishing
Floor stripping and waxing
Move-in/out cleaning
---
For Reliable Building Cleaning Maintenance, We're Here To Help
The First Choice Janitorial crew is qualified to clean any property in a safe manner. Our experts employ cutting-edge equipment and green cleaning chemicals to guarantee that the work is done correctly. We build our janitorial services to be long-term, incorporating sustainable, eco-friendly procedures and goods that provide an unrivaled range of high-quality custodian cleaning services in Lake Oswego that you can trust.
Since 2007, our portfolio has excelled above the competition; for more than 15 years, we have cleaned both residential and commercial properties across Multnomah County for clients throughout the area. We clean all types of properties, including:
Restaurants
Office Buildings
Banks
Apartments
New Construction
and much more!
---
We Are Your Go-To Janitorial Services Company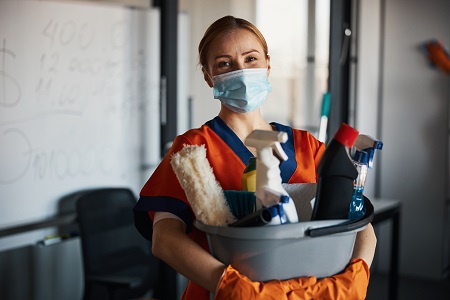 A clean business is a happy business, making a safe space for your customers and employees. A clean concession stand increases comfort and prevents the spread of germs. However, scheduling regular cleaning for a home or business requires a lot of work. With First Choice Janitorial, you can entrust such an integral task to experts willing to take the time to do it right. It's a win/win!
Our first-rate custodial company offers its custodian cleaning services to all commercial clients in Lake Oswego, Oregon. From clean waiting rooms to spotless counters, our specialty is keeping each area of your company fresh and spotless. Our service providers use only green cleaning products and environmentally friendly packages to ensure the safety of your clientele and workforce.
Furthermore, no two commercial enterprises are ever the same. First Choice Janitorial will work with you to create a custom cleaning plan tailored to your company's needs. Choose which services you want and schedule regular cleanings daily, weekly, bi-weekly, or monthly.
[call_to_action title="Our concession cleaning services are customizable. We'll work with your business and budget to provide the excellent services you need." icon="icon-lamp" link="" button_title="" target="_blank" animate=""]A clean environment has been proven to improve worker productivity and reduce sick days. [highlight]Call us[/highlight] [highlight]now to get started[/highlight]. [/call_to_action]
When Your Business Needs Commercial Cleaning Services, Give Us A Call
When it comes to locating a firm that specializes in delivering a high-quality, business-grade cleaning team. It's critical to get it right the first time. Any location may benefit from Lake Oswego's professional custodians, First Choice Janitorial.
First Choice Janitorial's cleaning staff offers you the polished environment you've been looking for. Our team of cleaners is familiar with industry best practices and cleans each sector thoroughly before moving on to the next. Call (503) 406-9222 or contact First Choice immediately for a free quotation for friendly and complete commercial cleaning services in Lake Oswego.